This past Saturday, I had intended to get back on my healthy eating horse.  The key word there is of course: intended.
I had really great intentions.  I was even going to make a new breakfast recipe and make light, no sugar added fruit crepes.
And then it started to snow.  It snowed the kind of snow that sticks to the grass and the trees and turns the world into a marshmallow fairyland, perfect for a Christmas card picture.  Naturally since it looked like a Christmas card picture outside, I turned up my Pandora and switched it to my Christmas station.  (I did pay a little homage to St. Patty's Day and put in my Celtic Woman cd as well.  Not telling if it is a Christmas one or not…)
When it looks like that outside no matter what time of year, it's like something in my brain goes haywire and all I want to do is make sweets and treats and sing carols.  It's a genetic defect that I am looking into.
So, somehow my healthy and light fruit crepes morphed.  They lost the fruit and instead added cannoli filling made from mascarpone cheese (can we talk about how this may be my new favorite ingredient for everything?) and chocolate chips and chocolate sauce.
What can I say?  It tasted as festive as I felt.
Ingredients:
For the crepes:
2 egg whites
2/3 cup milk
2 tsp of canola oil
1/2 cup flour
1/4 tsp salt
1 tbs vanilla
1 tbs honey
1 tsp cinnamon
For the filling:
1 cup mascarpone cheese
1/2 cup powdered sugar
chocolate chips (as many or as few as desired)
1 tbs vanilla extract
To Make:
Take your mascarpone cheese out of the refrigerator and let it soften a bit.
In a medium bowl, whisk together 2 egg whites, 2/3 cup of milk, 2 tsp of canola oil and your honey and vanilla.  Whisk until smooth.
In a separate bowl, whisk together your flour, salt and cinnamon.  Pour this into the wet ingredients in two small batches, whisking to combine after each batch.
Whisk all the lumps out.  Then cover and refrigerate.
Your cheese should be fairly soft but still cool.  In a small bowl mix a cup of mascarpone cheese with 1/2 cup of powder sugar and 1 tbs of vanilla.  Stir until combined.  Set aside.
Melt a tsp of butter over medium heat in a small round pan, nonstick pan.  Let the pan get nice and hot.
When the butter is melted and the pan is good and hot, pour 1/8 cup of the batter into the center of the pan.  Tilt pan to coat the bottom evenly.  Cook for about 2 minutes or until the sides of the crepe start to pull away from the pan.
Flip the crepe and cook an additional 30 seconds to minute.  (Flipping the crepes is sort of tricky for those of us that are a bit coordinationally challenged.  For my hubs, it was no big deal.  He flipped them without a spatula just by wiggling the frying pan.  It was almost magical.)
Put crepe on a plate and put in a warm oven.  Repeat the process until the batter is gone.
When all the crepes are made, take them out of the oven.  In the center of each crepe, add 1-2 tbs of the filling.  Top filling with chocolate chips and roll the sides in so it creates a tube.  Repeat for each crepe.
Serve with whipped cream and chocolate sauce.
So there you have it, cannoli crepes!  Pretty much dessert for breakfast.  But they rocked.
It's a breakfast of champions isn't it?  Enjoy!
This post was featured on:

Shared with: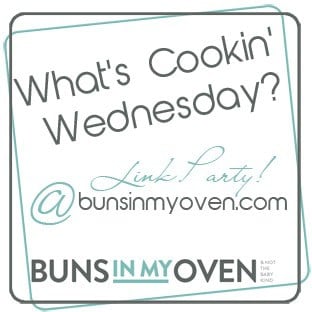 ~~~~~~~~~~~~~~~~~~~~~~~~~~~~~~~~~~~~~~~~~~~~~~~~~~~~~~~~~~~~~~~~~~~~~~~~~~~~~~~~~~~~~~~~~~~~~~~~~~~~~~~~~~~~~~~~~~~~~~~~~~~~~~~~~~~~~~~~~~~~~~~~~~~~~~~~~~~~~~~~~~~~~~~~~~~~~~~~~~~~~~~~~~~~~~~~~~~~~~~~~~~~~~~~~~~~~~~~~
Subscribe to my blog!
Tagged: breakfast, breakfast recipe, brunch, brunch recipe, cannoli crepes, comfort food, crepes, how to make a crepe